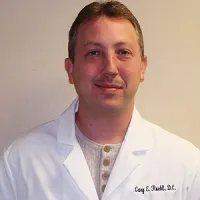 Dr. Gary Roehl graduated Magna Cum Laude from Sherman College of Chiropractic in December of 2000. After graduation, he worked in his hometown of Imlay City, Michigan for 3 years until deciding to move to Staunton, Virginia. Dr. Roehl and his staff takes pride in their ability to listen, treat and care for the whole person.
We offer quality and affordable chiropractic care that both young and old would benefit from. Let the experience and expertise at Roehl Family Chiropractic help you feel your best.

If you have any questions about our Staunton chiropractor, or would like to learn more about chiropractic care at Roehl Family Chiropractic, please call us at 540-886-0200 today!